Products & Services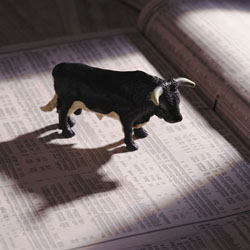 LaraDorbecker Securities Corporation

The Wealth Preservation Firm for The Americas
Securities offerd through Sunbelt Securities Inc., Member FINRA & SiPC
Correspondent of National Financial Services, LLC., a Fidelity Investments Company.

Texas General Lines Insurance Agency
---
Celebrating Our 17th Anniversary!

As your financial professional, we're expected to make decisions about your money based on the highest degree of scrutiny.
You can be assured that we use the same approach when choosing the service providers we employ to help meet your financial objectives. This is why we've selected National Financial Services LLC, a Fidelity Investments company, as our custodian.
Investments that you entrust to our firm are placed in custody with Fidelity's clearing firm, National Financial Services LLC (NFS).
Our selection of Fidelity Investments, one of the largest providers of financial services in the nation, enables our firm to offer you the products, services, and investments that can go a long way in helping you meet your goals.
OUR FIRM + FIDELITY = YOU
Fidelity's relationship managers work closely with our firm to help identify the products and services that are in the best interest of you, our clients. Moving forward, Fidelity will continue to help find new ways for us to better serve you.
This ongoing relationship, complemented by Fidelity's advanced brokerage platform, provides a solid foundation to help us achieve your financial objectives.
With us LaraDorbecker Securities Corporation and Fidelity behind you, you can be confident about making well-conceived and informed investment decisions for today and tomorrow.

Services and Products:
Being properly diversified is critical to your long-term financial success - and diversification is the cornerstone of LaraDorbecker Securities Corporation and Fidelity's philosophy.

Wealth Preservation
Fixed Income
Equities
Mutual Funds
401K Rollovers
Foreign Exchange
Professionally Managed Accounts
Life Insurance and Annuities Products